This Saturday 7th October will see almost 4,000 runners, joggers and walkers descend on the City of The Tribes for the annual Run Galway Bay which starts and finishes at Nimmo's Pier, the Claddagh Galway. The event which has gone from strength to strength has been sold out for weeks with participants coming from all over the world for this fast, flat and fun route along the stunning shores of Galway Bay.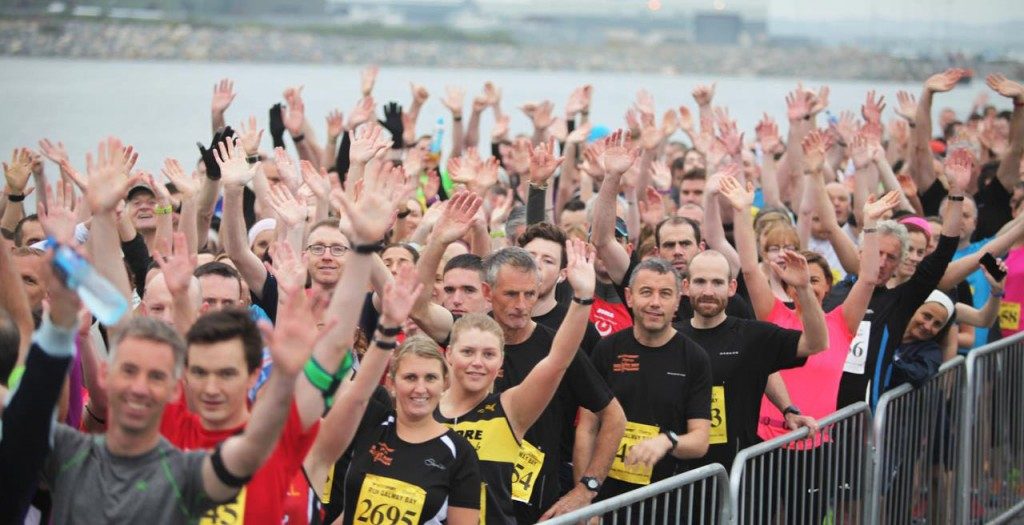 Making History
For the first time ever on Irish soil, a team of Irish Cross-country skiers will complete the marathon on roller skies. The four athletes will travel from Waterford, USA, Sweden and Norway. The team most notably includes Ireland's Thomas Maloney Westgaard, the 22-year-old with Galway heritage is favoured to represent Ireland in the Winter Olympic Games in Pyeong Chang in South Korea in February 2018.
A team of over 850 people will participate in memory and honour of Manuela Riedo who was tragically murdered in Galway 10 years ago. The sea of green will take to the start line at 10:45am on Saturday with the aim of raising €100,000 for a variety of projects across the country. The event will mark the 10th anniversary and final event of the Manuela Riedo Foundation. Manuela's parents have travelled from Switzerland and we are honoured to have them at the event to present the finisher medals to the team.
Large corporate teams get ready to run
Run Galway Bay' has a reputation for being a friendly and fun race in a superb location so it's no surprise that two major Corporate brands have selected Run Galway Bay as their race of choice this year for their staff team building day. Eir will have over 260 participants from across Ireland participating and Crown Paints with their International parent company Hempel will also have over 200 participants from across the world arriving to enjoy all that Galway City and Run Galway Bay have to offer.
Also participating in the event are a team of 40 staff from TG4, including their Director General Alan Esslemon. TG4 are marking their 21st year in business by raising funds for Cancer Care West, who is also the official partner to the event with €5 from every general entry being donated to the charity.
International event with local influence
Speaking about the popularity of the event, Race Director Ray O'Connor said,
'We are delighted with the response to this year's race, it's been sold out for weeks and is growing year on year with many of the participants returning to Galway to chase a PB (Personal Best time). With 18 nations represented this year Run Galway Bay will have an international feel but will retain that unique Galway & Irish influence. We are delighted to continue to increase the female participation at Run Galway Bay, this year 55% of the starters are female, a trend that has continued to rise steadily in recent years. I'm looking forward to a superb day on Saturday and hoping that the weather gods deliver race perfect conditions.'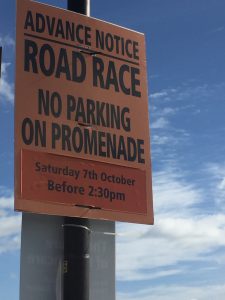 The day of running gets underway at 8:30am with the full marathon, the 10k will start at 10:30am and half marathon at 12:15pm. Roads will be closed Westbound only from 8am -2:30pm along the race route of Grattan Rd and Salthill Prom for the duration of the event.
With such a large entry into this year's event participants and spectators are advised to arrive early to the race start line at Nimmos Pier. The winner of the Marathon and 10K are expected by 11:05 am with the winner of the Half Marathon expected by 1:20pm.