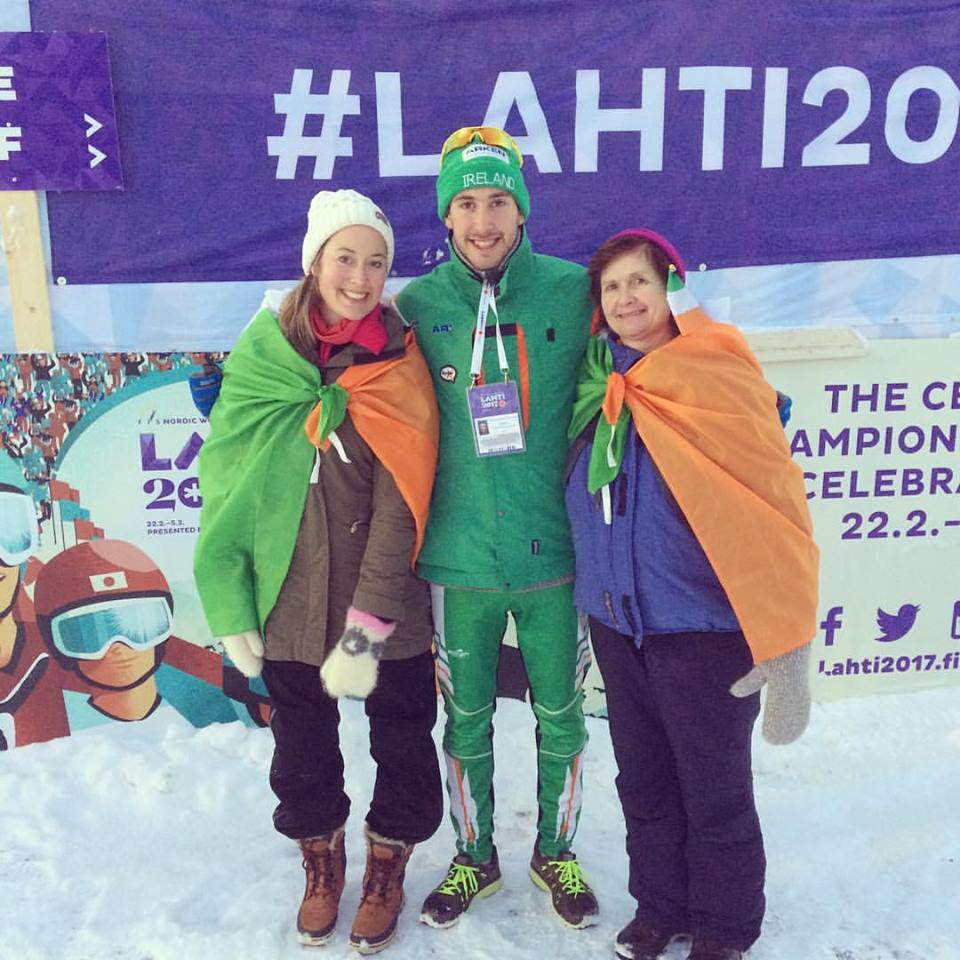 For the first time ever on Irish soil, 4 roller skiers will compete in the Marathon at Run Galway Bay this Saturday October 7th heading out just ahead of the main field of runners at 08:30am.
The four roller skiers include cross country skier Thomas Maloney Westgaard who is Ireland's only 'Category A' Cross Country Skier and is favoured to represent Ireland in the Winter Olympic Games in Pyeong Chang in South Korea in February 2018. At only 22, Thomas who is based in Norway, is still a junior skier and has an exciting sports career ahead. This is a special occasion for Thomas as his mother is originally from Galway.
Also joining Thomas is Brian Kennedy who lives in Soldier Hollow, Utah in the US where he works and trains in a skiing resort. Brian competed in the World Championships in 2017, in a freestyle sprint and in a classic 10 km race. Brian's father is a Carlow native.
Dominic McAleenan Team Captain, originally from Banbridge in Co. Down, lives in Stockholm Sweden and has competed in two world championships for Ireland.
Tadhg De Barra, is the 4th member of the team, hailing from Waterford, he is a K1 canoeist, but trains roller skiing as part of his training and will join the Irish team for the race.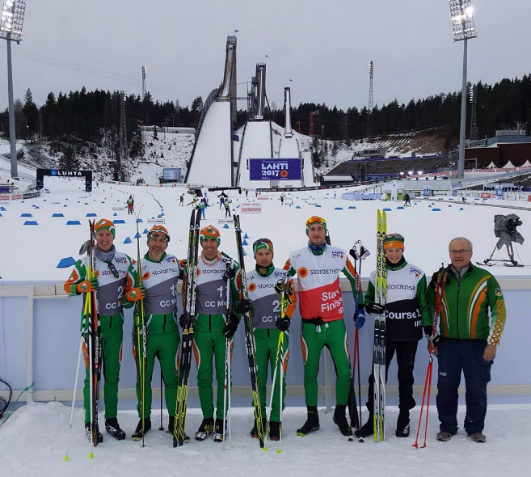 Speaking about their participation in the race Team Captain Dominic said 'The skiers are thrilled to be making history and look forward to support from onlookers and runners alike. This is a fantastic opportunity for the Irish cross country skiing team to show their sport and most importantly, to give people the chance to see them in action'
The Cross Country skiers will join almost 4,000 participants in this year's Run Galway Bay who will compete across a marathon, half marathon and 10k in what will be the largest field of participants in the event's 15 year history.