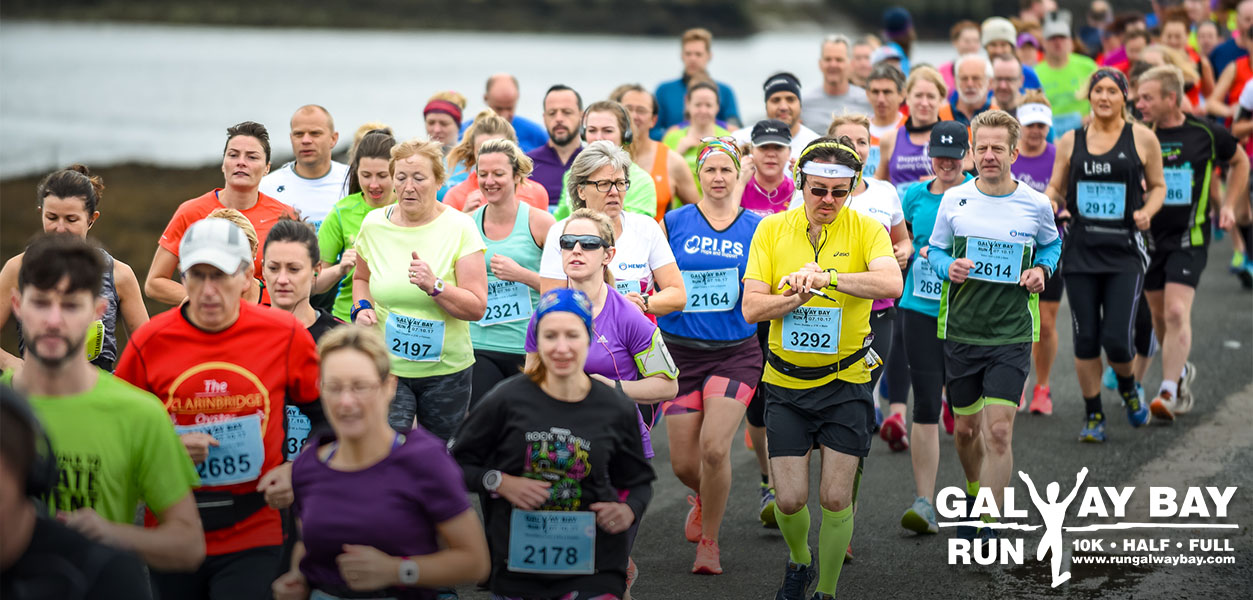 Saturday 7th October saw the 15th edition of Run Galway Bay, the largest multi-distance running event in Galway City with more than 3,000 participants undertaking a 10k, Half Marathon or Marathon along the shores of Galway Bay.
First to take to the start line were four Irish Cross Country Skiers who for the first time ever in Ireland raced on rollers skies in the Marathon. The skiers started in Nimmo's Pier at 8:15 am with Winter Olympics hopeful, Thomas Maloney Westgaard the best of the skiers crossing the finish line in first place.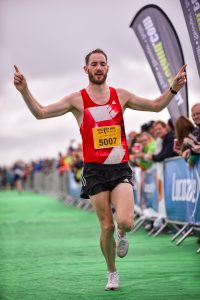 As the mist & drizzle began to move across the Bay in the early morning the 300 plus field of marathoners including many familiar names from across the country toed the start line of their 26.2 mile race. The men's winner of the Marathon Kevin English finished in a time of 2:48:54 enjoyed the day but said 'Galway broke him' in the post race interview, he will however be back next year to defend his title. The winner of the ladies marathon Rachel Stokes, broke her own course record to claim her second victory in Galway in a time of 3:09:35
As the clouds and mist began to clear the runners in the 10k prepared for a fast race on the course, two waves of runners set off at 10:30am & 10:45am with the men's winner Conor Dooney from Raheny Shamrocks taking a comfortable lead to finish in a time of 31:00, with Siobhan O' Doherty taking the win in the ladies race in a time of 36:22, the Irish cross country runner enjoying top spot on the podium again in Galway having won the race in 2015.
In the Half Marathon it was a great day for recently arrived Brendan McDonnell who moved to Galway from Chicago a few weeks ago, his finish time of 1:10:20 enough to see him cross the line in first place on the day, Adrianna Melia took her first win in Galway in a time of 1:22:22.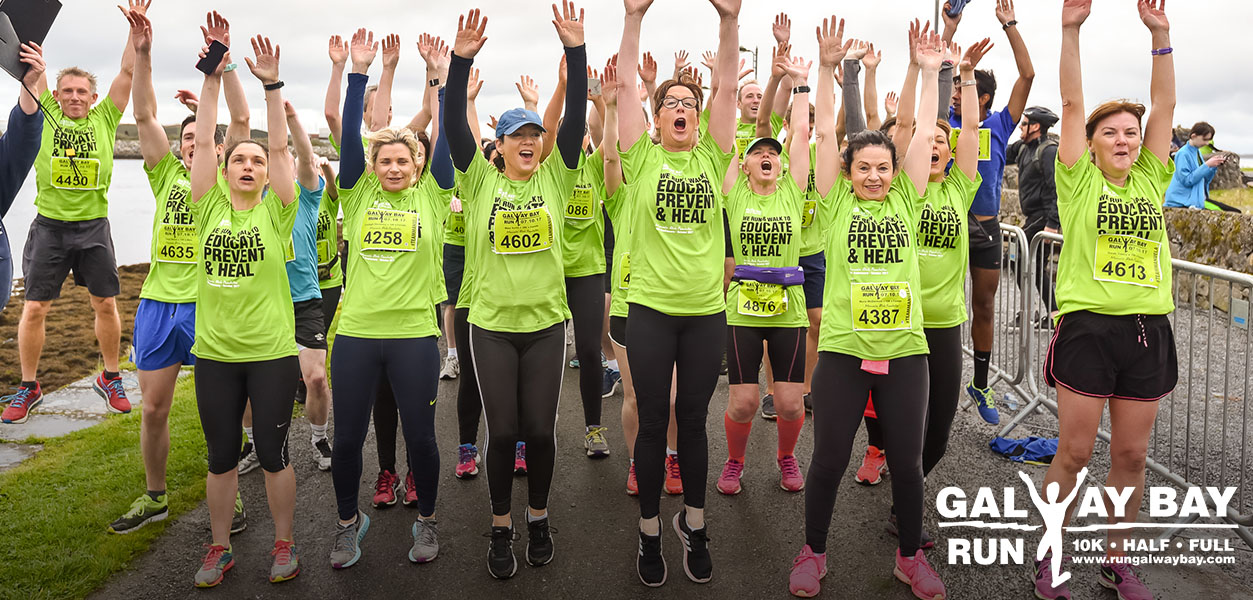 The much anticipated sold out day of racing was a special day in many ways not least for the almost 850 people who participated in commemoration of Manuela Riedo who was tragically murdered in the city 10 years, her parents Hans-Peter & Arlette Riedo presenting medal to the athletes on the finish line adding to the occasion of the event.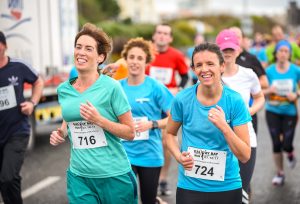 Also participating was Galway based TD Hildegarde Naughton who enjoyed the 10k distance and the post race atmosphere at The Claddagh. A team of 260 staff from Eir Nationwide and a 200 strong team of participants from Crown Paints Ireland & Hempel provided an International flavour with a total of 18 nations represented across the three events on the day.
Speaking about the success of the day Race Director Ray O' Connor said 'We are delighted with how the event went, this was our largest Run Galway Bay to date and we are grateful to the runners and individuals who select our race each year to take on their first ever event or chase a personal best on a chosen distance. We couldn't deliver this event without the support of the local community, Galway City Council and many volunteers, stakeholders, suppliers and sponsors who help us to organise this event each year. We are already planning for 2018 and look forward to welcoming visitors from all over the world to our wonderful City.'