There is always something happening in Galway – especially throughout the festival season.
From St. Patrick's Day onwards, the heavily praised 'fine stretch in the evenings' arrives and Galway comes to life, bringing people from all over the world together. You only need to walk down Quay Street and hear the mingling of accents, languages, and eclectic cultures to know that this small, village-like city is an international hot spot.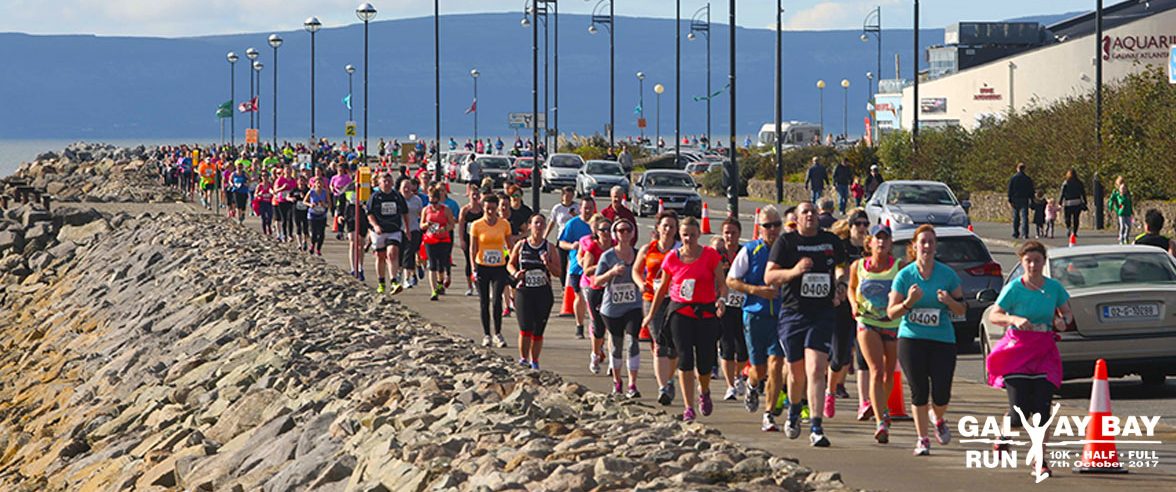 While most other tourist hubs thrive in the summer and quieten again once September arrives, Galway is different. The buzz of from the arts festival seems to carry on into autumn when people from abroad flock to Galway to take part in Run Galway Bay. This year, people from 35 different countries will take part in the 10K, half marathon and full marathon taking place on Saturday, October 7th. The race begins at the Claddagh and continues along the coast road, but it's not just the beautiful Atlantic scenery that beckons these international participants. The course is entirely flat, meaning if you're looking to get a PB time, Run Galway Bay is the perfect opportunity.
Outside Ireland, UK has the biggest representation entered in Run Galway Bay so far with 170 registered, followed by Denmark with 61. Corporate groups such as Hemple have jumped on board, boosting the international field, while Eir are also bringing a large team to take part. Hotels and accommodations around Galway are already selling out in anticipation for the event.
'The "pre" and "post" race atmosphere lives up to Galway's reputation for looking after our visitors," says race director Ray O'Connor. "We want our runners and walkers to go home with a dramatic sense of living life to the full and fond memories of a personal challenge achieved in a very special place… a place that they will want to return to year after year."