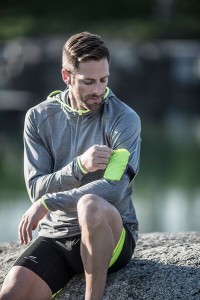 As Galway Bay approaches your apparel is vitally important and there are a number of elements to consider. Let us take you from top to toe in our favourite runners items.
Moisture wicking material is essential as it quickly absorbs the moisture from the skin, spreading it over the larger surface area of the material, allowing for faster evaporation and drying. This type of fabric is available in a large number of brands, colours and sizes and is a must in an active person's wardrobe.
Comfort outdoes fashion when it comes to exercise so don't be afraid to mix and match colours. But if you arefashion forward then fear not as Elverys have a large range of styles, fits and colours in both men's and women's to choose from. Some ranges worth checking out include ProTouch and Energetics as they offer comfort, value and style. If you need help getting it right just ask our expert staff in store.
Since your feet do most of the hard work it is best to help them out by wearing a pair of 1000 mile socks. These socks are blister prone runners best friends and are not to be underestimated. The socks are dual layer to reduce friction or rubbing between foot and shoe. They are also padded, antibacterial treated and have an arch brace and Achilles tendon support.
Everyone knows the importance of shock absorption in footwear but it's time the same level of priority is given to sports bras. With only ligaments holding the breasts in place and since ligaments have a very low blood supply it is vitally important not to damage these or it will lead to sagging. A process which irreversible without surgery. Shock Absorber sports bras have been research proven to work so don't wait any longer and get your hands on one, you won't regret it.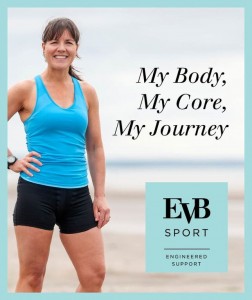 Protecting your core is vital in maintaining good posture and is also effective in reducing the large amounts of force and impact felt while running. If you are woman who following surgery, child birth or if you just have a tendency to have a weak core then EVB shorts may be the product for you. These shorts were designed with ladies in mind and provide engineered support to the deep core muscles. They allow women to run with confidence and are available in selected stores or online www.elverys.ie.
Whether running or walking the Galway Bay 10km, half or full marathon it is important you can enjoy the scenic and captivating course. So before you start your adventure make sure you are fully equipped with the correct gear. Follow the Elverys POWER Team blog article series over the coming weeks and know that we are with you all the way to the finish line.