Frank Shorter is an American long-distance runner who is the only American to win two Olympic medals at the Marathon distance; winning gold in the1972 Summer Olympics and silver at the 1976 Summer Olympics. He is arguably the most prolific American distance runner. He has a street named after him in New York such is the esteem within which he is held as an icon of sport and running in the US. His success at the Olympics is one of the reasons credited with the start of the running boom in the US in the 1970's
He won his first U.S. national titles in 1970 in the three mile and six mile events whilst studying at Yale. He also was the U.S. national six mile/10,000 metre champion in 1971, 1974, 1975 and 1977.  His running career and sporting success span numerous races and distances over many years, delivering incredible times throughout. His career best in the marathon of 2:10:30 was set at Fukuoka Marathon on December 3, 1972, a race he won no less than four times.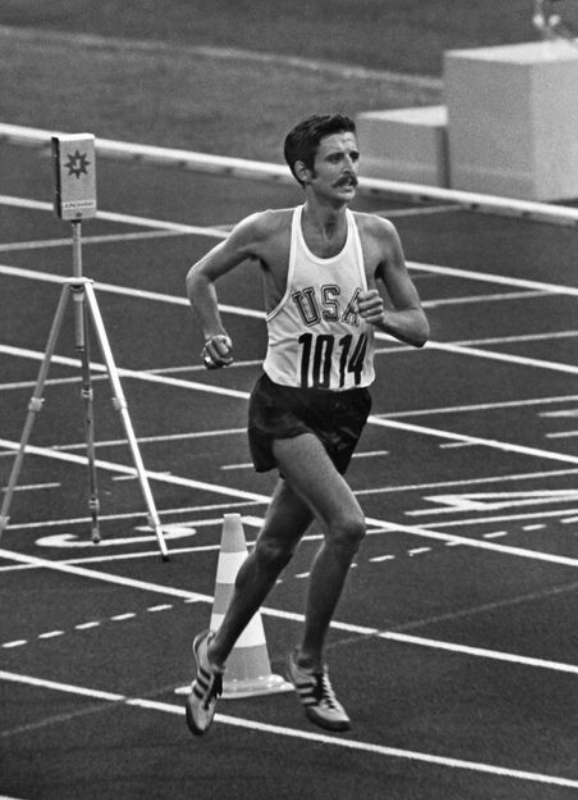 Speaking about his Olympic career  'I have always enjoyed the fact that I came late to my Olympic aspirations. While at Yale, I ran for stress release from the academic pressure, and, it was only when my graduation was imminent that I increased my training and my running performances drastically improved. There was a shift in priorities and Law School at Florida then became my daily break from athletics, as I worked to make the US Olympic Team. '
Shorter was inducted into the United States Olympic Hall of Fame in 1984, and the USA National Track and Field Hall of Fame in 1989. We are delighted to welcome Frank, his wife Michelle along with friends Wendy & Jack to Run Galway Bay 10k for 2018.