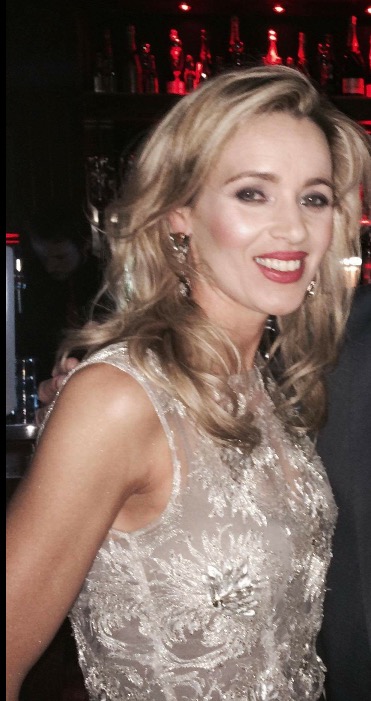 Former Miss Ireland and Miss Galway, Vivienne Quinn will be taking part in Run Galway Bay for a charity which is very close to her heart. Vivienne will take part in the half marathon on October 1st to raise funds and awareness for Galway Autism Partnership.
Originally from Ballybanein Galway and now living in Dublin, Vivienne sees this as a both new challenge and a great way to highlight the important work in the area of autism and at GAP.
"Having a child with Autism, this is a charity that is close too my heart. It helps people just like my family that are living with Autism."
Galway Autism Partnership supports individuals and families living with Autism, is not state funded and relies on fundraising to provide services all year round. For the past few years, Vivienne has worked an Autism Outreach Class and modeled part-time, currently taking a year out of work to care for her four children.
"Turning 40 makes you look at things differently. What you have achieved in your life, what you would like to achieve. For me I have only ever ran in a 10K race, so I wanted to see if I can run a half marathon and hopefully work up to a full marathon later this year".
Originally from Galway, Vivienne travels to Galway many times throughout the year to visit family.
"My children love Galway as much as I do and I really am looking forward to doing this run in my hometown!" Vivienne's most important training tip is simply to enjoy it. "I love music so running while listening to music is my alone time. It's my time to unwind to think and just to be."
"My husband Kevin and my children Daniel, Elizabeth, Stephen and Harrison are all traveling down from Dublin with me for race day to see if I can do it! My daughter asked me if I would place 1st, 2nd or 3rd. I told her that I'd do my best but that she may need to have lots of patience while waiting for me at the finish line!! My mother Marguerita who lives in Galway will also be there cheering me on so Run Galway Bay will be a very special event for me."
Donate to Galway Autism Partnership via Everyday Hero here https://nfp.everydayhero.com/ie/galway-autism-partnership-gap.
You can still sign up to run (jog or walk) Galway Bay on October 1st. With 3 distance lengths to choose from, there is an event for everyone, regardless of fitness or running ability. For more visit RunGalwayBay.com.