Runners Kay and Joe O'Regan, both 80 years old and in tip top shape, plan to complete the half marathon at Run Galway Bay on October 1st. You never know, the couple may possibly even cross the finishing line hand in hand, as they have before. This will also mark the year of their 57th wedding anniversary.
It will not be their first full marathon together, this Enniscorthy-based dynamic duo recall their first ever outing — the London City Marathon — which they ran together for their 50th birthdays. Joe is from Kinvara, Co. Galway and this will be his first time running in his home county.
"We were living in Middlesex at the time and because we didn't belong to a club, we had no idea how to run, so we ran the first half too fast, in about 1.48 and then more or less died in the second half," says Kay."When we crossed that line hand-in-hand, I said: 'I never want to do this again!'"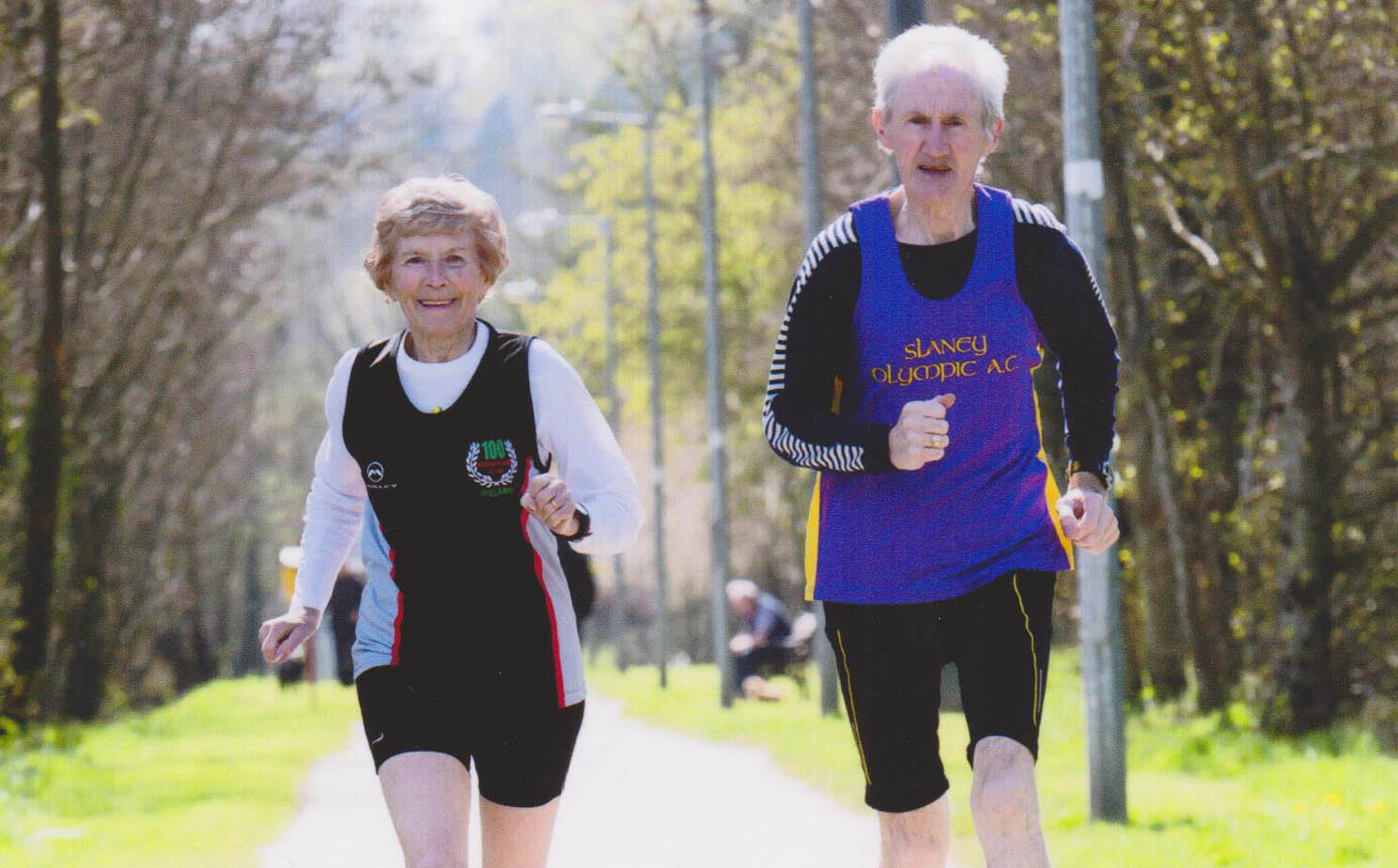 That was 30 years ago, when marathon running was more elite than it is now. The couple got the bug months earlier when their 18-year-old son Fintan was being a little lazy about training for rugby in wet weather.
"I said to him 'you can't let a bit of rain stop you,' and he said, 'right, tomorrow night you join me for a run' — and I did! And that's how it all started. It nearly killed me, but I dragged my husband out as well."
The mother of two and grandmother of five has won numerous titles. Kay has held the title of 'Irish Women's Marathon record holder' for the 60, 65, 70 and 75 age categories. They have run in Amsterdam, Rotterdam, New York, Boston, Budapest, Copenhagen, Rome, Paris, Prague, Vienna and Melbourne!
Kay says they both eat well and train regularly.
"On average I do 30-40 miles a week, all year around, and in all weathers. There are days when I say to myself 'why am I doing this, at this age?' but that's just if I'm having a bad day, or a bad run. But when you finish it you feel great, you feel good."
She admits some people worry about her:
"They say to me am I not afraid that I might get a heart attack when I am out running? And my answer is: 'No, I'm not, because when my time comes, that's how I want to go — when I'm out for a run!'"
If you are inspired by Joe and Kay's story, you can still sign up to run (jog or walk) Galway Bay on October 1st. With 3 distance lengths to choose from, there is an event for everyone, regardless of fitness or running ability. For more visit RunGalwayBay.com