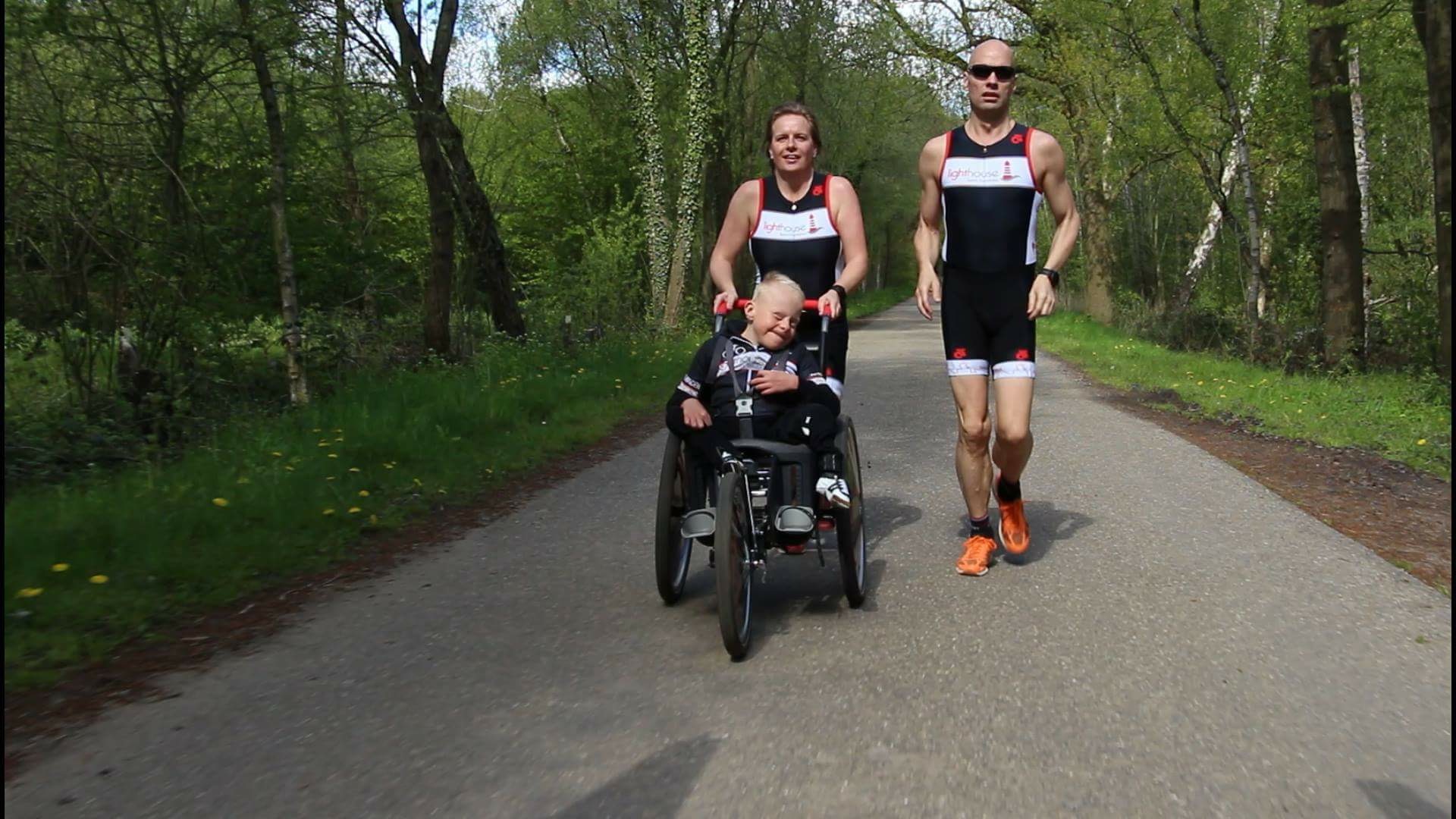 Last year Team Kerr added such a feel good factor to Run Galway Bay as Sandra and David Kerr from Co Down completed their 7th Marathon pushing their 18 year old son Aaron in his customised race wheel chair. This year it will be double the fun as Team Kerr are joined by Team Noah from Holland – dad Robert will be running with son Noah with mum Henriette as their number one supporter.
There is a serious side to these amazing families – they are true athletes as well as devoted parents with Team Kerr about to clock up their 23rd Marathon at Galway Bay. That's an amazing 14 Marathons in the past 12 months. "We couldn't have done it without the support we receive all around the country – marathon events are so accessible in this country and we really feel part of them. We invited Team Noah to Galway as they are having issues getting accepted into events in Holland and are keen to experience the inclusion we are building here in Ireland'. says David Kerr.
Run Galway Bay Race Director Ray O'Connor is the founder and current Chairperson of Marathon Club Ireland and commented, 'I started Marathon Club Ireland to make it  easier and less expensive for people to run Marathons regularly. The camaraderie and friendships that have evolved within the club really makes all the work in the early years trying to get the club established worth while. We now have over 300 members and Team Kerr have a very special place within the club – they are inspirational and they show everyone how to get out there and live life to the full. Having Team Noah from Holland  in Galway is such an honour for us'. Some of heir Marathon Club Ireland friends will run with the two teams to complete the 26.2 mile course.  The Kerr family have become regulars on the Marathon scene in Ireland and are an inspiration to all who are lucky enough to meet them.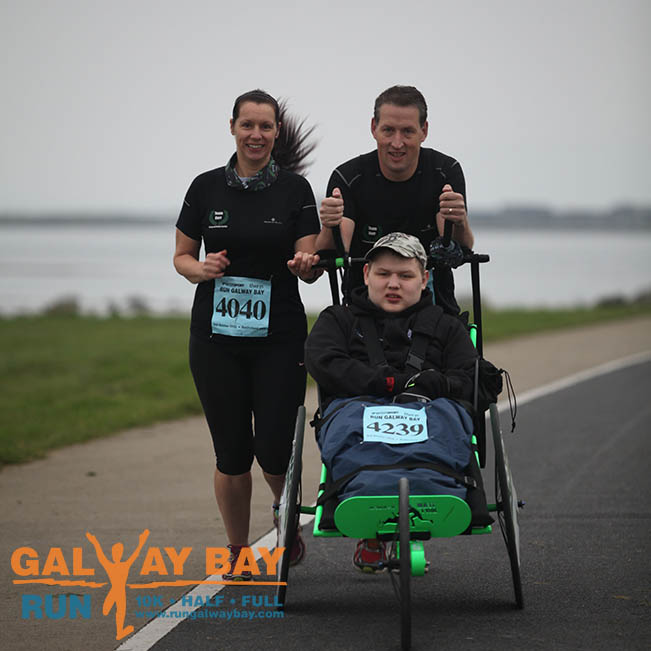 Aaron who has cerebral palsy, epilepsy and a rare chromosome disorder also suffered from renal failure aged 13 and received a kidney from his dad David. Taking part in marathons with mum Sandra and dad David, has introduced Aaron to a new circle of friends and the family cannot speak highly enough of the support they get.