Astounding wheelchair athlete Jerry Forde turns 66 this October and generally completes at least one marathon a week. His next big goal is to complete a whopping 400 full marathons and he's well on his way.
Jerry is a legend in his own time. A regular at the Run Galway Bay events, we're really looking forward to welcoming him home again on October 1st. Although Jerry has lived and worked in Cork for most of his life we're still claiming him as a Galway man.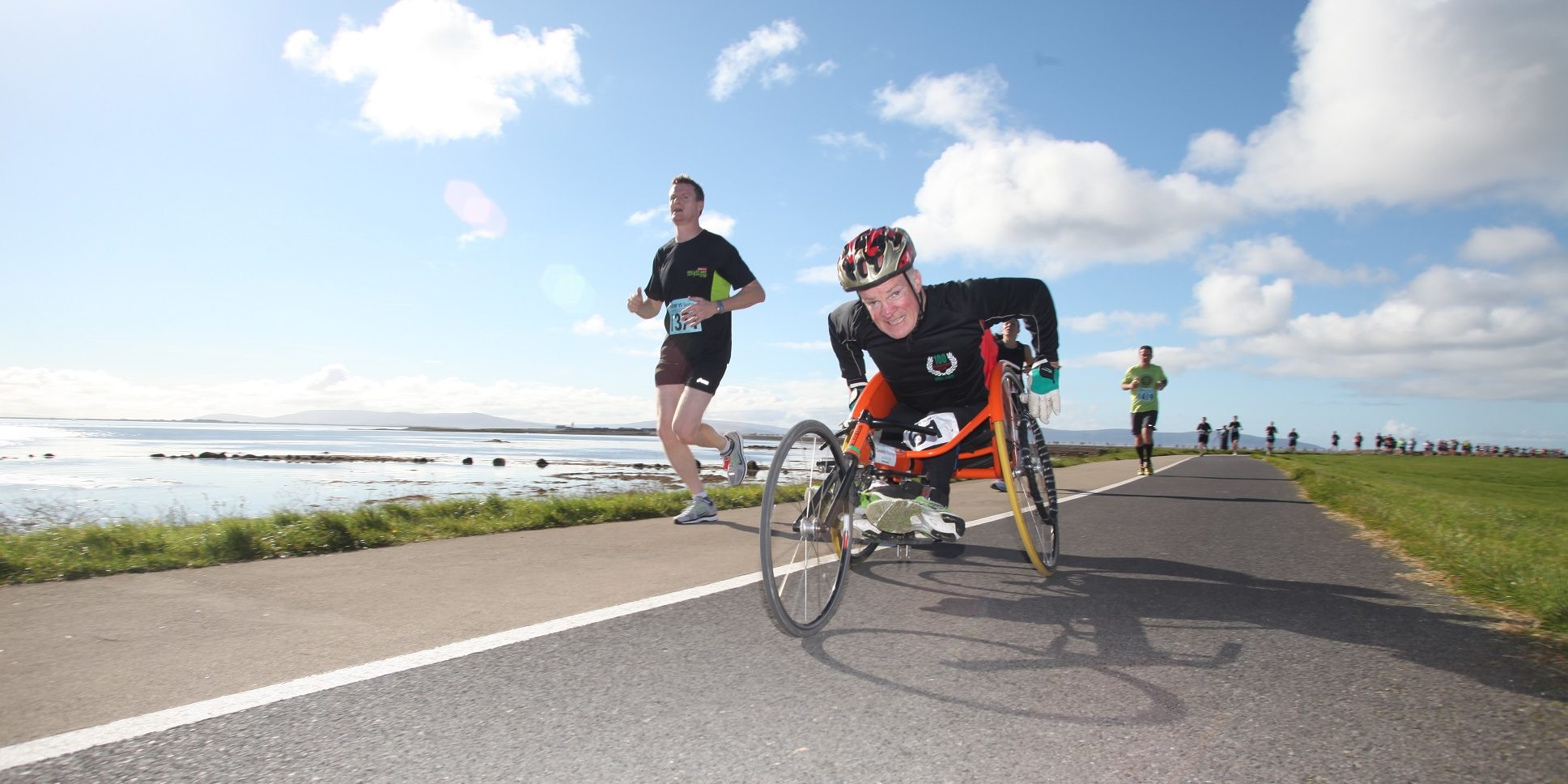 Gerry was born with spina bifida, so when the Spina Bifida Association presented him with a new lightweight wheelchair in 1992, it opened up a whole new world for him. He has pushed through more than 350 marathons and the Run Galway Bay marathon will be one more under his belt.
The Galway man has covered the length and breadth of the country; taking part in marathons and ultras. Jerry has also travelled the world, participating in events in 32 countries. He has completed the 'Five Majors', namely London, Boston, Berlin, Chicago and New York. Jerry was one of the first members of Marathon Club Ireland, well known in the athletic community and was an inspirational guest speaker at the Galway Bay expo a few years ago.
Spectators can cheer Jerry and the other athletes all along the course and should you feel like joining him in the event, you can run, walk or indeed wheel yourself along any of the 3 distances on offer, sign up at RunGalwayBay.com