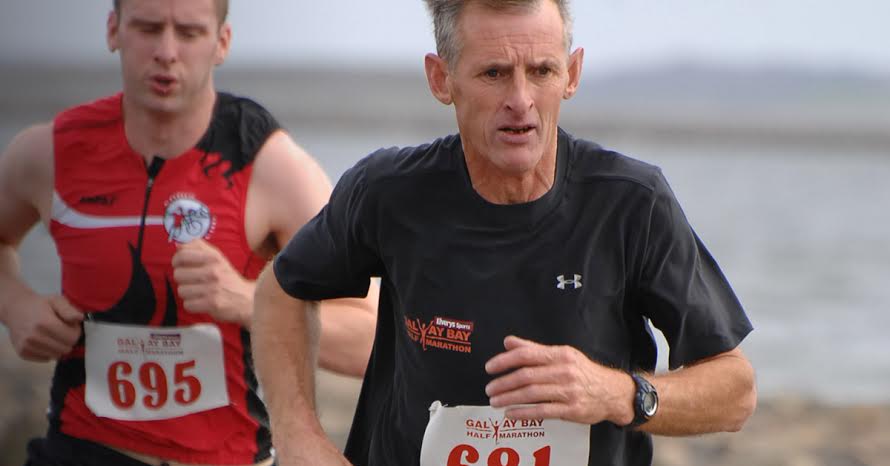 Martin O Donnell from Inis Mor, Aran Islands is looking forward to his 14th Galway Bay run on 1st October.  Martin has been running for over 40 years having started cross country running when he was a boarder at St Mary's College in Galway city.  Martin trained with Clare River Harriers AC and ran the fastest of his 11 marathons in a time of 2:53 at the Cork city marathon in 1985.
Martin has never missed any of Cancer Care West's running events, and has ran every single Galway Bay 10 run since it began in 2003.  Martin's wife sadly passed away from cancer in 1992 at the very young age of 40 and Cancer Care West means a lot to Martin and his family.
Martin has said:
"I've never missed a run for Cancer Care West", "it's important to me to show support for Cancer Care West as my local cancer charity and I fundraise for them every year.  The Galway Bay run does a lot to help Cancer Care West and is one of the best running events of the year in the west of Ireland.  There is always a great atmosphere and I love the route out by Salthill prom whatever the weather".
Martin has been having trouble with his hip for some time but that won't stop him running the 10k race in a couple of weeks' time.
"I would usually run a 10K in under 40 minutes but will be aiming for around 46 minutes on 3rd October.  Whatever the time, I won't be stopping running the Galway Bay 10 any time soon!"