A runaway groom, a couple in their 80's, a former Miss Ireland, a local Tough Mudder were just a few of the inspirational people and colourful characters who made the Run Galway Bay event last weekend such a success.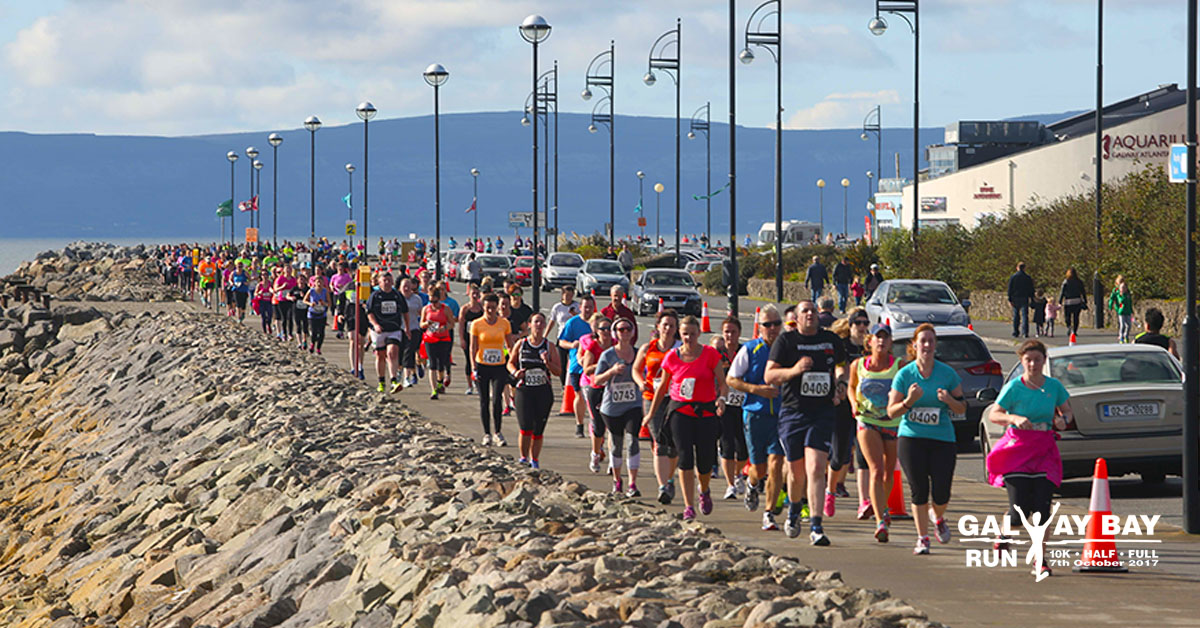 Over 3,000 people took part over three distances – 10K, Half Marathon and Full Marathon with elites Freddy Keron and Gary O'Hanlon winning the 10K and Full Marathon and a first time win for Mark Dooley from Donore Harriers in the Half Marathon. The women's races saw first places for Rachel Stokes in the Marathon, Ann Lennon in the Half and Siobhan O'Doherty in the 10K.
Alongside the serious runners, there were a lot of fun participants including groom-to-be Oliver Lowe from London who raced through the 10k, to make it to the Church in Newcastle on time to wed his beautiful bride Anita Ryan from Athenry. Some of the wedding guests ran with him – he literally ran up the Aisle.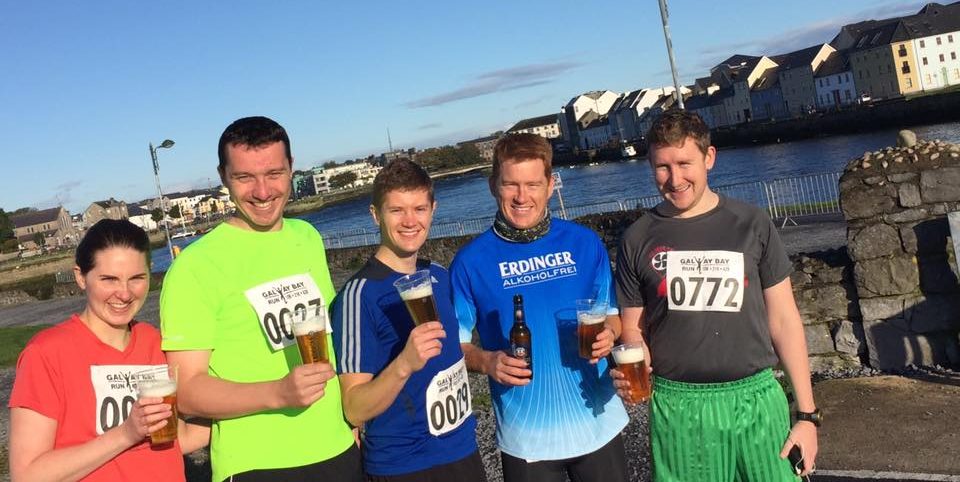 Sandra and David Kerr from Co. Down completed their 21st Marathon pushing their 18 year old son Aaron in his customised race wheel chair. This year it was double the fun as Team Kerr were joined by Team Noah from Holland – dad Robert ran with son Noah whilst mum Henriette was their number one supporter. There is a serious side to these amazing families – they are true athletes as well as devoted parents.
"We couldn't have done it without the support we receive all around the country – marathon events are so accessible in this country and we really feel part of them. We invited Team Noah to Galway as they are having issues getting accepted into events in Holland and are keen to experience the inclusion we are building here in Ireland', says David Kerr.
Runners Kay and Joe O'Regan, both 80 years old and in tip-top shape, completed the half marathon at Run Galway Bay on October 1st. They didn't start running until they were 50 and are now regulars on the Marathon scene in Ireland and internationally.
This event has a long established link with Cancer Care West and Martin O' Donnell from Inis Mor, Aran Islands has participated in every single Galway Bay 10 run since it began in 2003. Martin's wife sadly passed away from cancer in 1992 at the very young age of 40 and Cancer Care West support has meant a great deal to Martin and his family.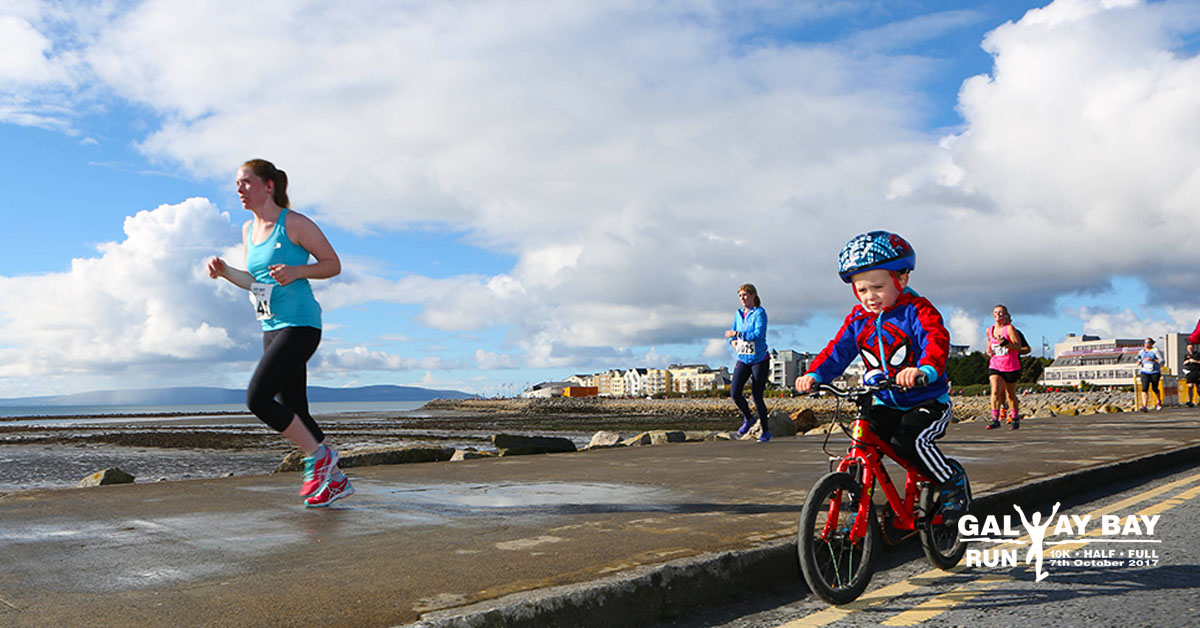 Then there's the story that is made of true grit and determination – dropping from 22 stone to 16 stone and becoming a Tough Mudder in just under six months, Tom Fahy from Corrandulla, Co. Galway is definitely an inspiration to us all – but he isn't finished yet – Tom completed the Half Marathon on Saturday and we expect to see him back next year to complete the full distance.
So many people were ran for a reason with very personal stories to tell. Former Miss Ireland and Miss Galway, Vivienne Quinn took part in Run Galway Bay for a charity close to her heart, Galway Autism Partnership. Vivienne ran the half marathon to raise funds and awareness for GAP and also to celebrate her 40th birthday;
"Turning 40 makes you look at things differently. What you have achieved in your life, what you would like to achieve. For me I have only ever ran in a 10K race, so I wanted to see if I can run a half marathon and hopefully work up to a full marathon later this year" she said.
Full results available here.