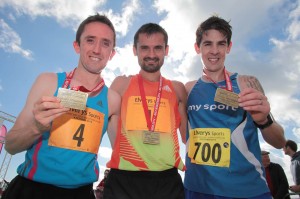 You will have received your race day information already via email from our registration team.
You can also check for your race number in one of the following lists.
Make sure you know your race number and bring a copy of your photo ID (Drivers Licence or Passport etc will do) and we will be able to issue your race number.
The timing chip is already attached to the race number so all you need is safety pins which we will provide.
Number Pick Up
WHERE: Life Style Sports Store, Headford Road Retail Park, Galway.
WHEN: Friday 30th September 3.00pm until 9.00pm
and Saturday 1st October 8.00am to 11.00am.
Full Marathon Registration is at another location as specified in their confirmation email.
You can pick up for somebody else, but you must have a copy
of their photo ID too.
Please note there will be no number pick up at the start/finish line and all race packs have to be collected at the Expo.
IMPORTANT NOTICE
The start times of the three races are
– Full Marathon starts at 8:30am
– 10K starts at 10:30am
– Half Marathon starts at 12:15pm
Parking
Any of the City Center Car Parks are within walking distance to the Race Start. There is no Parking on the road at the race start.
Baggage
There is a baggage area but it is outdoors so make sure your bags are waterproof (a simple plastic bag should suffice) just in case